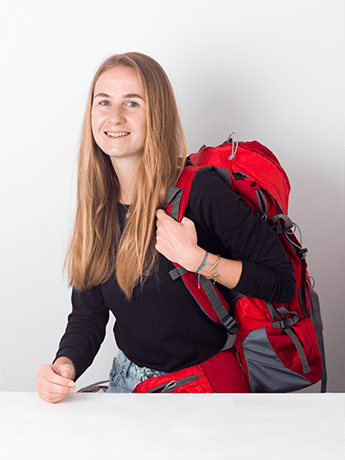 Eva Feichtenschlager
Minimalist
Whether in her job as an administration manager or in her free time, she always focuses on the essentials.
That's why she also travels minimalistically on holiday, so that everything fits in her backpack and she remains flexible.
With her mantra to use as few resources as possible, she inspires her colleagues every day.
She finds her own inspiration in nature, preferably actively hiking or relaxing while reading.