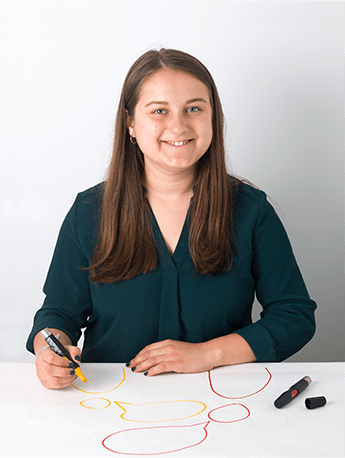 Loredana Bartl
Communicator
As an administration manager, she loves tackling the daily challenges of the various projects and finding solutions with her communicative manner.
She also shows that communication is key and uses her spare time as a trainer in the soft skills sector.
She knows seminar rooms inside and out and passes on her knowledge of communication, motivation and creative techniques to young and old.
For balance, she regularly takes yoga classes, which also makes her flexible and collected in her work.